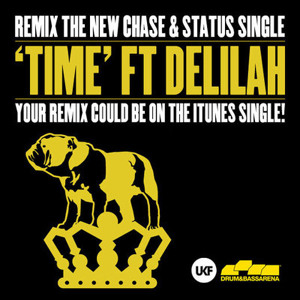 Artist -

Chase and Status
Year -

2011
Director -

Lindy Heymann
Genre -

Drum and bass
Type -

Narrative with aspects of
performance
Audience -

Mainly teens
"

Time

" is a single from

British

drum-and-bass duo

Chase & Status

that features vocals from British singer Delilah. The single was released in the

United Kingdom

as a

digital download

on 29 April 2011

[

1

]

and serves as the fifth release from the studio album

No More Idols

- (Wikipedia Reference 2011)
"Time" was first released in the charts on the 27th March 2011 when it debuted at number 40 in the dance charts.
The video begins with a scene of a happy looking family, smiling all around but with the eye of a cautious young girl. The screen then cuts to a bedroom which appears to be the girls, where we see her sitting on her bed looking scared with headphones on, this could signify her wanted to block some form of sound from her.
This video clearly contains scenes of domestic violence, highlighting how some families arnt all they seem, and the difficulty behind domestic violence. The first indication of domestic violence we see is when the camera cuts to a man abusing a women, the same man and women from the beginning.
The video contains lots of flashbacks and cuts between past and present, before and after the domestic violence.
Through out the video " Delilah" is seen in the back seat of a car singing, with the rain and the gloomy sky hovering around the car and the darkness, this setting of the part of the song can help relate to the young girls emotions through out the video.
The video did cause contreversy with it's disturbing images and depressing storyline, but it managed to get aired.
The lyrics are pretty much the same all the way through which is common for drum and bass. The relationship between the visuals and the music is similar, as the music isn't that upbeat and has the same pace all the way through, the video matches the music, showing the tension and the outcome between the family.