Artist -

Black Eyed Peas
Year -

2003
Genre -

Hip hop/Rap
Type -

Narrative/Reality
Target Audience -

Teenagers
In 2003 Black Eyed Peas released their first single 'Where is the love' as their lead single for their album Elephunk. It was the bands first single to include Fergie and featured vocals from Justin Timberlake, although he is not officially credited for the single.
It peaked at number 8 in the United States, becoming The Black Eyed Peas first single to reach the top 10, it also reached number 1 in the United Kingdom and Australia.
The band received two nominations at the 46th Grammy Award, for Record of the Year and Best Rap/Sung collaboration.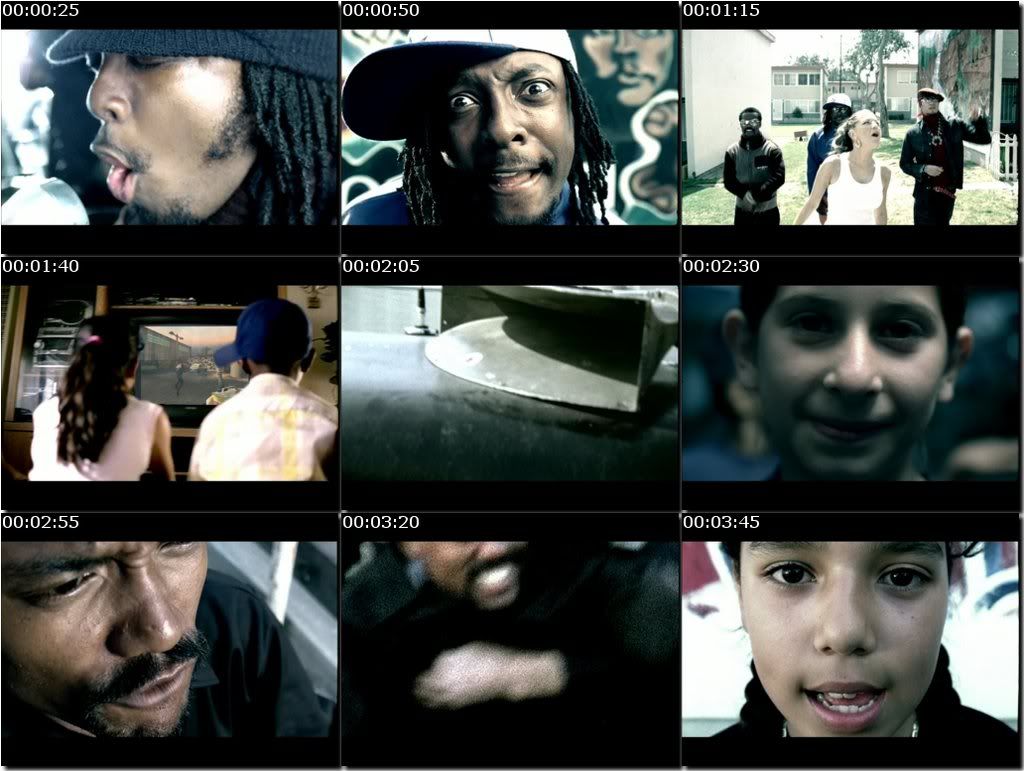 The song was written by Will.i.am, Taboo, Apl.d.Ap, and Ron Fair and co-produced by Will.i.am and Ron Fair.
The Music Video was set in East Los Angeles and features the black eyed peas and various other artists and people of the community.
Most of the scenes are set on the streets, or from a van where you see the Black Eyed Peas singing the chorus mostly.
During the video Will.i.am and Taboo act as a Soul Music road duo, who try to use music to tell people what is wrong with the world, Fergie then appears a peacemaker who places stickers with questions mark on them all over the place to ask where the love is in the world, and Apl.de.ap is a criminal who is arrested for using criminal offences to tell people the truth.
Lip Syncing and Miming is used when the chorus plays, you can hear Justin Timberlake singing, however can not see him, children are seen mouthing Justin Timberlake's part.
The video is similar to a 2002 UK television T Mobile, where a baby's face is presented in various forms around a large city, like the question mark is in the video.