Spike Jonze was born on October 22nd in 1969, he is an American director, producer and actor. Over the years his work has included directing media such as Music Video, Commercials,Film and Television. He has also co-founded Directors Label with film makers and directors Chris Cunningham & Michel Gondry. Jonze is best known for his collaborations with writer Charlie Kaufman, which included the film "Being John Malkovich" in 1999, this gave him the nomination for Academy Award For Best Director.
Jones is also known for the 2002 film Adaptation and direction of the 2009 film "Where The Wild Things Are" which became Jonze most anticipated film to date and gained a place on the end of year top ten list, he also directed the film.
"
Adaptation
" all these films and many more were nominated or won Oscars and Golden Globes.
In 2002 Jonze was the co-creator and executive producer of MTV'S Jackass The Movie. Aswel as directing or producing films Jonze has also acted in the film " Three Kings" along side Hollywood known actors such as George Clooney, Mark Wahlberg & Ice Cube which was directed by his friend David O.Russell in 1999.
Jonze's born Adam Spiegel, is also well known for his directing collaborations in Music Videos for the Beastie Boys which included "Sabotage" in 1994, "Ricky's Theme in 1994", "Sure Shot in 1994" & "Time For Livin in 1993", Weezer which included the videos for "Buddy Holly in 1993", "Islands in the sun in 2002", & Bjork which included video for "Its oh so quiet" in 1995.
Jonze has also directed the video "
Its all about the Benjamin's
"
for music Icon P.Diddy or at the time the video was made Puff Daddy in 1997.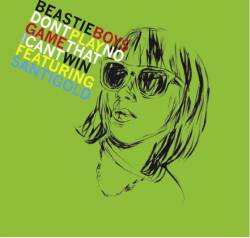 More recently Jonze's directed the video for Jay Z & Kanye West's video for their collaboration "Otis" this year, aswel as another Beastie Boys video " Don't play no game that I cant win".
Since 2007 Jonze has been the creative director at VBS.tv, this is an online television network supplied by vice and funded by MTV. In July of 2009 Jonze gained the rights to make a film version of Shane Jones novel " Light Boxers", however in 2010 Shane Jones in a magazine article claimed the film option had been dropped.
Music Videos Spike Jonze has been involved in - Source Wikipedia
Some Other Films Of Spike Jonze : Source Wikipedia