Q Magazine
Q is a music magazine which is published monthly in the United Kingdom.

The magazine has an extensive review section, featuring: new releases from music , reissues of music, music compilations, film and live concert reviews, as well as radio and television reviews. The website for Q magazine has a poll questionnaire on the right hand side on the front page, with questions such as Which is Noal Gallagers Best Album? indicating a focus on Oasis straight away.
The website also offers a subscription to Q magazine monthly which is a go
od marketing technique. You can also sign up to a Q newsletter via the website.
It also compiles a list of approximately eight albums, which it classes as the best new releases of the last three months.
Most of the magazine is devoted to interviews with popular musical artists.
The only boy band however who was big in the 90's to be on the cover of Q was Take That, who even though N'sync were not on the front cover, Take That were still very popular and still are.
OK Magazine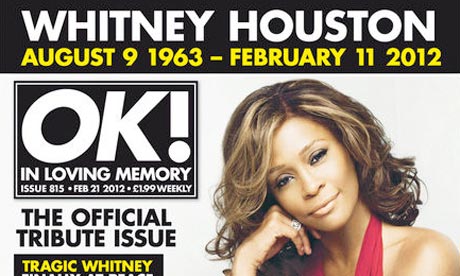 OK Magazine is mainly a celebrity and gossip magazine mainly aimed at women, where as Q is I would say mainly directed at males. However they sometimes appear to have interviews with bands/artists about their up-coming songs/albums such as Joe McElderry .
They have also conducted an interview with Westlife who are a popular boy band who were trying to sell their new album, this interview basically marketing the album and single.
A magazine like this would be good to include our magazine add, as it it a magazine with the main audience being between 16+ to around 40 I would say, also fitting our secondary audience.