Research And Planning
In the Research and Planning stage, I came across many different technologies when looking into my band, N'sync. Most of them however were internet based.
The main new media technology I used during the whole coursework would be Blogger, this was our main place where we would blog about our research into our band, all the band information would be found here.
In order to record all our research and planning I created a blog. A blog is an online portfolio, which you can access both at home and at school, this allowed us to present all stages of our coursework, updating it on a daily or weekly basis. With blogger we also created a production blog for our production company ' Mellie productions' we came up with 'Mellie' by putting both our names together.
The production blog was mostly focused around the production of our music video, so it mainly included a filming schedule and updates on casting and shoots.
Blogger is also
easily accessible, and can be found by certain Google searches, therefore widening the audience of who will view your blog, allowing you to gain more audience feedback.
Blogger is also a good and quick way for our media teacher to access a look at our work so far without, as he created a blog aswell, meaning we can simply ask any questions if needs without being at school. Having a blog in which your teacher can gain looks at by having your own url, again increases chances of audience feedback, more quickly and
efficiently
as you are able to comment on each others post when they have been published. Also with me working with Melodie Abraham, it meant I could keep up to date with work she was doing on her blog as part of our Research and Planning as we often split the research into two, and shared the blog posts, this saved us a lot of time, we titled the post with each others initials meaning we could share the posts.
Blogger also enable you to embed videos from sites such as YouTube and Vimeo so people can then view videos via your blog, meaning we can place rough cuts of our music video on our blog, and again with the fact people can view this and just write a comment makes it a very simple and quick way to gain audience feedback.
I have embedded many videos from youtube on to my blog, as seen here I have embedded by 2nd rough cut onto my blog using Youtube, http://a2vid2012-ellief.blogspot.co.uk/2012/04/nsync-gone-rough-cut-2.html, I also before the course fully started over summer I embedded plenty of music videos, when researching them an example you can see here : http://a2vid2012-ellief.blogspot.co.uk/2011/09/say-my-name-destinys-child.html.
When Embedding a code onto your blog, your post will look like this to begin with :
Another way Blogger is useful, is that you can in put hyper links which is always useful when trying to show in a post maybe where you gained your information, a hyper link is a direct link which you can place in your post, and it will take you or the person looking at that certain blog, straight to the source, or in some cases to a youtube page to show a video, if some videos will not embed.
Hyper links are also a useful thing to have in a links section on your blog, if your researching boy bands like we were, you can place links in there which take you directly to an article maybe about the band. In order to place a link in to the post you simply go to the' link ' icon at the top of
the page and then copy and paste your link into the link box, you can then simply rename your link.
Another technology I used was Vimeo, this is a website used for uploading videos, to a little bit like YouTube however less popular, we used this mainly in class time at school, as YouTube is banned, so this site became very handy when wanting to upload and embed sample scenes or rough cuts, quickly at school for audience feedback .
Vimeo works similar to youtube, once you have uploaded your video, you then collect the embed code and copy and paste it into blogger.
You Tube was used very regularly by us and many other media students, it is an essential website of technology as it entitled us to be able to have our own You Tube pages in order for us to upload all our sample scenes and rough cuts ourselves, with out waiting for our media teacher to upload them on to the IGS Media Studies page. This IGS Media page is a great way of us all being able to view each others music videos, and give them feedback by posting comments under the video, in the comments box.
You tube aloud us to watch videos, from home, when researching our genre we were able to watch previous music videos, from N'SYNC or other 90's boy bands such as Westlife, helping us look closely at the common conventions needed when making a boy band music video, rather than just seeing it in writing form, from websites such as Wikipedia. Also You tube has pages for certain artists, with a list and links to their videos, only making it easier when trying to find videos for N'SYNC. Not only did it do this, it also gave us lists of albums released by N'SYNC and what songs were included on them, also it gave us lists of related artists and their music videos, which helped us when researching the 90's.
Below is an example of an N'SYNC video taken from You Tube :
Another technology I used is Scribd, this is a social publishing site, where you can share word documents and writings.
Scribd was always useful, for when we wanted to upload writing documents, for example call sheets, story boards, and our treatment. We could not just straight away put them on do blogger with them being word documents, so we had to scan them using the scanner provided by media, and then upload them onto Scribd and then like we do with You tube and Vimeo we then copy and pasted the embedded code into Blogger.
An example of a document put on Blogger by Scribd is here :
In order to upload our footage onto final cut we first of all had to import in onto I Movie, and then export the clips to Final Cut. These were the main two programmes used in the editing process for our music video.
We used IMovie for our AS projects, so we were fairly familiar with how IMovie worked, however it was our first year with Final Cut so it took a lot of getting used to, so to make it slightly easier for us, we had the chance to book tutorials with John. IMovie produces a slightly different quality of file than Final Cut Express does, FCE being the better quality of product.
Final Cut allows you to add more effects and transitions between clips, compared to IMovie. In Final Cut it allows you to extract audio from clips, so when editing the audio can be taken away so anything you do not want in you can take out of the background noise of the shot. Final cut allowed us to put in layering effects and decrease and increases something called the opacity, which we used a lot in our music video, with our main theme being flashbacks.
Also when doing a Pod Cast, and say if the voice recorder is in use, then we will be able to use a video camera, which would then mean we had to extract the audio, in order for it to be a podcast, so extracting the audience came in great handy.
Final Cut allowed us to cut clips in half, so we could split clips and put them in different places. Final cut then allowed us to export our files to a quick time file, which we would then pass on to our teacher for feedback.
Another useful technology you can use is Div Share, this is again a music sharing website for uploading files, this was mainly used for uploading our podcasts, and also uploading our MP3 to put on our blog. After using the voice recorder for our podcasts we upload the files to DIV share, after converting it to an MP3 file, you then again get the embed code and place it on your blog.
In order to actually produce and film the footage we used a HD camera, which were new to A2 from AS. This camera gave us a better quality of footage, compared to what we would of got from using the camera from last year, which was not a HD one.
In order to keep our shots steady, so we don't run the risk of having a shaky camera, we used a tripod, we used a tripod last year making it very easy to use for us, so this made things go quicker when filming. Even though this was only a piece of equipment not a technology it was still vital to our coursework, as would of had a lot of ' jerky ' shots if we had not used this piece of equipment.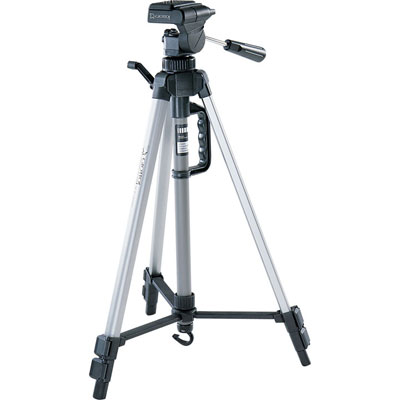 To create our Digipak and Magazine Ad we used Photoshop, unfortunately for us we could not use the Photoshop on the apple mac, so we had to switch to windows and use Photoshop on there, meaning our Photoshop was different to other groups. Photoshop allowed us to edit our images, and change the colour easily, meaning we could change our front and back panel images to grey scale ( black and white ) instead of RGB colour, we used RGB colour for our Mag Advert.
Photoshop allowed us to add text to our image, with a variety of fonts and colours to choose from. Also it allowed us to play around with effects, on our images for example an earlier draft we produced included a Qaudrant effect :
It helped us come up with our final digipak, by using the border effect on the front and back :
It also enabled us to play around with the lighting, colouring and brightness of our images. It also meant we could crop, the heads of our boy band for our boy band and play around with the opacity making them blend in more. Compared to our first draft you can see the difference when we played around with the design :
As you can see Photoshop helped us make a better quality magazine add, which resulted in our final draft.
Finally another useful piece of technology used is ' Grab ' it enable you to print screens, take screen shots of your work in order to show what you have done, just like I have when showing what an embedded code looked like, or a link or showing what Vimeo looks like, I used ' Grab ' to enable me to do that. It also means you can screen shot, part of an actual website meaning you do not have to copy and paste, and it make the post less wordy, if you place images in. ' Grab ' also came in handy when I wanted to evidence the emails between me and the record company when asking for permission. Which you can see here > http://a2vid2012-ellief.blogspot.co.uk/2012/02/ef-contacting-record-company_08.html.